"Changing our world for the better, one game at a time"
– The Game-Changer Mission
"The wise win before they fight, while the ignorant fight to win." So wrote Zhuge Liang, the great Chinese military strategist. He was referring to battlefield tactics, but the same can be said about any strategic situation. Even seemingly certain defeat can be turned into victory—whether in battle, business, or life—by those with the strategic vision to recognize how to "change the game" to their own advantage.
That sounds nice, but is it realistic?  Can ordinary people like you and me truly change the game? My aim in writing "GAME-CHANGER" was to show you that, yes, we can.  And to prove it, I did it myself!, in what I call "The Game-Changer Files".  (To find out more about The Game-Changer Files, and for updates on recent developments, click on the "Files" image here or select "THE FILES" from the top menu.)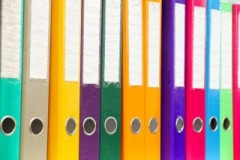 My dream in creating this site is nothing less than to nourish, connect, and mobilize a worldwide community of Game-Changers, happy warriors determined and empowered to change our world for the better, one game at a time.  To find out more about how to connect and share your own strategic concerns and game-changing ideas, click on the "Connect" image here or on the homepage.
So, please, join me on this journey.  The start may be slow and the path often blocked but, if we put our heads and hearts together, there's no limit to where a world of Game-Changers can go.